A highly recommended series worth watching: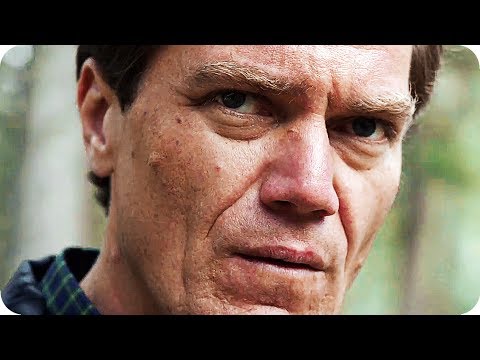 For years they claimed the ATF/FBI didn't start the fire that ended the standoff. They lied and this series actually covers that! I couldn't believe it when I heard. Of course they started the fire, to smoke them out obviously, but there are loads of documentaries, produced by PBS and others, which claim the Branch Davidians had started the fire! I'm glad to see a big production actually portray the facts.
The government, via the ATF and FBI, waged a war against them and prior to then, the Weaver family, which is covered at the start of the series. The series is a very accurate portrayal of the events. It's not often I can say a television production or film production is spot on, but this is spot on.
Not covered in the series is the fact these incidents inspired Timothy McVeigh to bomb the Oklahoma Federal Murrah building, home to the ATF. No ATF agents were killed in that bombing and that's probably because they possessed foreknowledge of a potential attack, when it would take place they didn't know, but they were trying to setup some clowns to carry out a fake attack, a trap to catch potential bombers by getting them to carry out a fake bombing. The problem was McVeigh sourced real bombing materials and carried it out without the FBI informant! What many people don't know is that Timothy McVeigh also had an accomplice (John Doe #2) the day he carried out the attack and that the official cover story that they had no idea who McVeigh was before is a lie. The truth is, the feds were trying to setup clowns to carry out a fake bombing, instead one of these guys was inspired to carry one out himself.
https://en.wikipedia.org/wiki/Andreas_Strassmeir
https://en.wikipedia.org/wiki/Carol_Howe
I hope the truth is revealed about what these imbeciles at the FBI and ATF were up to. Just like Fast and Furious and the 9/11 attacks. The public needs to know just how badly these agencies have operated, going so far as to even assist or cause these actions, usually as a result of their gross incompetence. And they want more powers, more funding to fail us only the more. They should abolish these agencies and give the states their power back. The federal government should only function as an intermediary to the states and should investigate the state agencies when they cross the line. The federal government should address foreign threats and leave the states to address domestic threats. I hope in my lifetime we see a restoration of state rights so that we don't have all-powerful federal agencies running amok and failing to protect us anyways, competing among themselves to merely seem less incompetent than the next agency, as proven with this spy scandal over the Trump campaign.